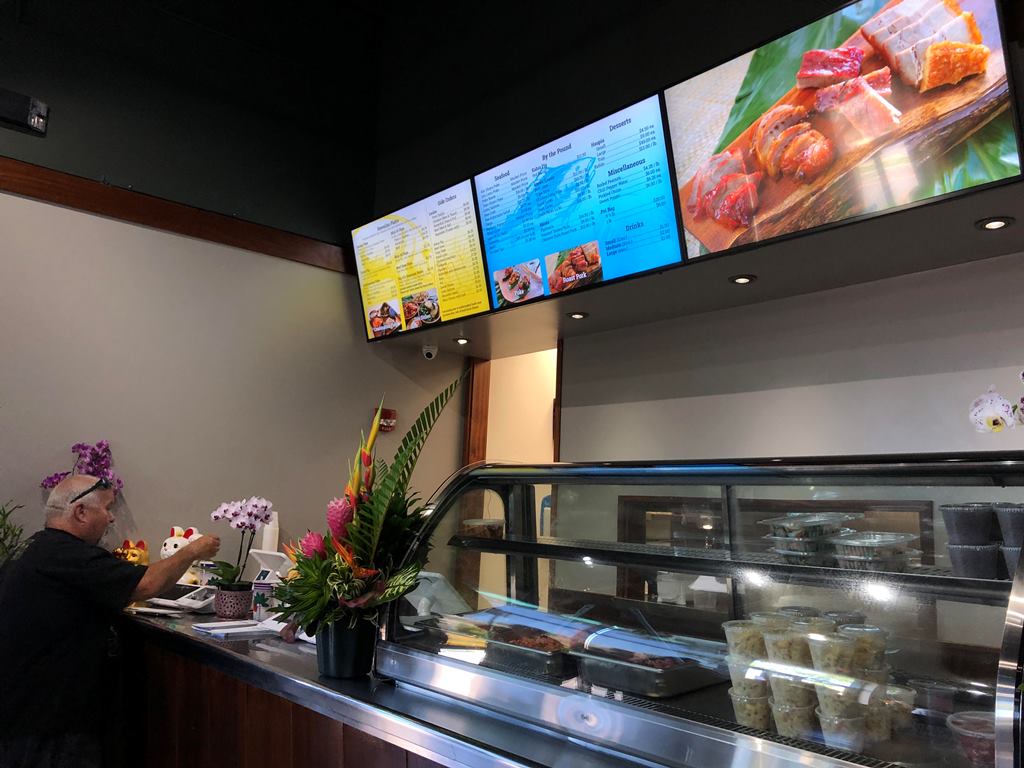 03 May

Young's Fish Market Opens in Kapolei

Young's Fish Market was established in Hawaii in 1951 by Wilfred and Charlotte Young and has grown to become one of the most popular places to go for delicious Hawaiian local-style food. The restaurant recently expanded to the West side of Oahu by opening a new location at Kapolei Commons. Bright Light Digital was contracted to provide digital menu boards for their new location. After an initial site visit and reviewing plans for the new restaurant, Bright Light Digital installed three 49-inch LG commercial-rated displays together with a cloud-based digital signage software solution that incorporates both images and video, allowing restaurant management and staff to make content updates remotely from their PC or mobile devices. Two of the digital menu boards feature menu items and pricing, while the third board displays photos of their specialty dishes, video content, and specials of the week.

Congratulations to Daniel Young and the rest of the Young's Fish Market 'ohana for the successful launch of their second location in Kapolei! From the long lines observed on a recent visit, it appears that the new restaurant will be a huge success!